Future Commencer Internship Program 2021 has been successfully completed
Future Commencer Internship Program 2021 has been successfully completed
This year, 14 interns completed our 6-week Future Commencer Internship Program successfully which took place from July 6th to September 3rd .
Future commencer Program is a 6-week internship program that we organize every summer to convey our team spirit to new graduates. We generally accept interns from 3rd year and 4th year university student majoring in Computer Engineering (or related area). During the Future Commencer internship program, accompanied by our experienced mentors, we provide students the latest tech gadgets and the opportunity to develop projects on the platforms they are related to.
The interns also have the superb opportunity to lead a small project with a high level of autonomy, interacting with a multi-functional team. Furthermore, the interns can have the chance to work at Commencis after their graduation.

Future Commencer Program draws the attention of so many university students and we receive a large number of applications each year. However, there are several acceptation criteria that a candidate must meet to attend our program. First and foremost, we are always looking for students who are passionate about mobile and emerging tech trends with a desire to code next-generation technologies. Secondly, the students should be excited about front-end and server-side development for mobile platforms. Additionally, the candidates we are looking for should be good team players and dream about being a part of agile, curious, and international team. Moreover, candidates should be familiar with one or more programming languages such as Java, Kotlin, Swift, React for being a part of our program.

After evaluating all the qualifications, if the candidate possesses all the criteria mentioned above, we send them a case study to solve in a given timeframe. Following the assessment period, interns are chosen from the group based on their success in the case studies.

How was this year's internship?
This year, we've carefully chosen our 14 interns among more than 3500 applications. Following their acceptance into the program, our interns started their internship at different departments as Engineering, Product & Quality, Design and Cloud.

This year Commencis introduced a new way of remote working with the Commencis Summer Campus program. As part of the Commencis Summer Campus, all Commencis employees could work remotely, in weekly rotations from Hapimag Sea Garden Resort, located in one of Bodrum's most beautiful bays. Commencis interns benefited from the program as well.
Our interns who attended the Commencis Summer Campus had the opportunity to recognize Commencis company culture, meet with their colleagues face-to-face and work on their intern projects together. They completed the internship program with delightful memories and long-lasting friendships. They also obtained experience by working with Commencers who are among the best in their fields. You can also check out Onur's article from our intern team about his internship experience at Commencis.
This year's internship program lasted from July 6th to September 3rd. Some of the participants who successfully completed the Future Commencer Internship Program were eligible to work at Commencis. And six of them began working with us as part-time.
What type of projects did the interns take part?
As previously stated, 14 interns participated in various departments this year. Our interns were all involved in different projects that were specific to each department. Our engineering interns worked on backend, front-end mobile, and web development projects throughout the program, gaining hands-on experience with frameworks such as Spring Framework, Hibernate, Swift, UIKit, along with JPA API, Xcode IDE, and Swift programming language. Interns on our design team collaborated to UX or UI design projects and gained hands-on expertise with the most recent UX/UI tools.  Our intern in the cloud team worked on an AWS project and was introduced to cutting-edge cloud computing technologies. Some tasks and use cases were assigned to the intern in the cloud team throughout the program. Intern, in particular, worked on Dev/SecOps cases and examined the problems of AWS-user customers. The intern also took roles in the automation process of applications on the AWS platform by putting them into a pipeline.

Next program date and application process
Every year, our Future Commencer Internship Program produces a new generation of Commencers. The program application dates, and application link are announced at our website and social media accounts. You can apply to the program online through our website and our Linkedin page by submitting the application form. Follow us and stay tuned to learn more about Future Commencer Internship Program 2022!
Don't miss out the latest
Commencis Thoughts and News.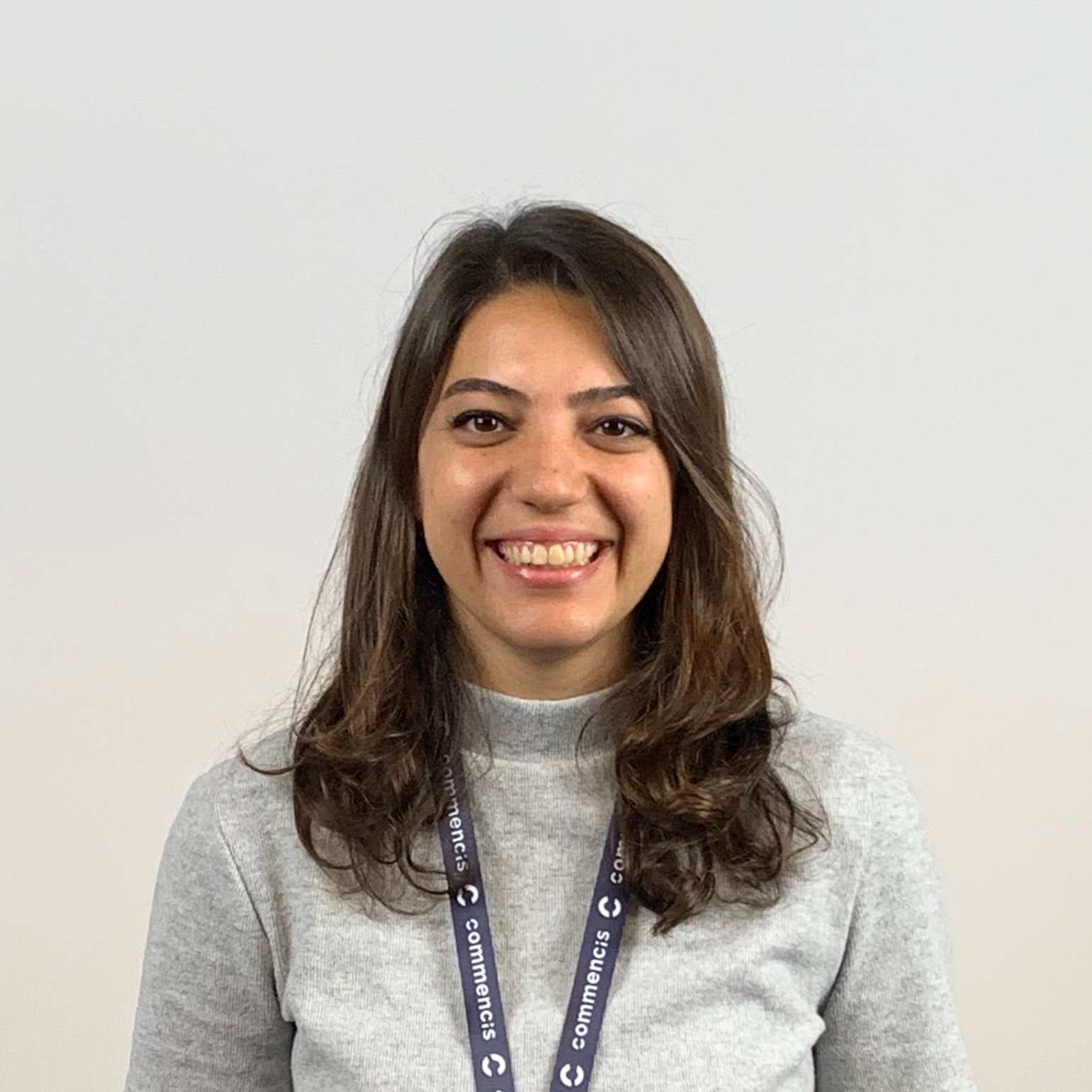 Meriç Yılmaz / Marketing Specialist
Don't miss out the latest
Commencis Thoughts and News.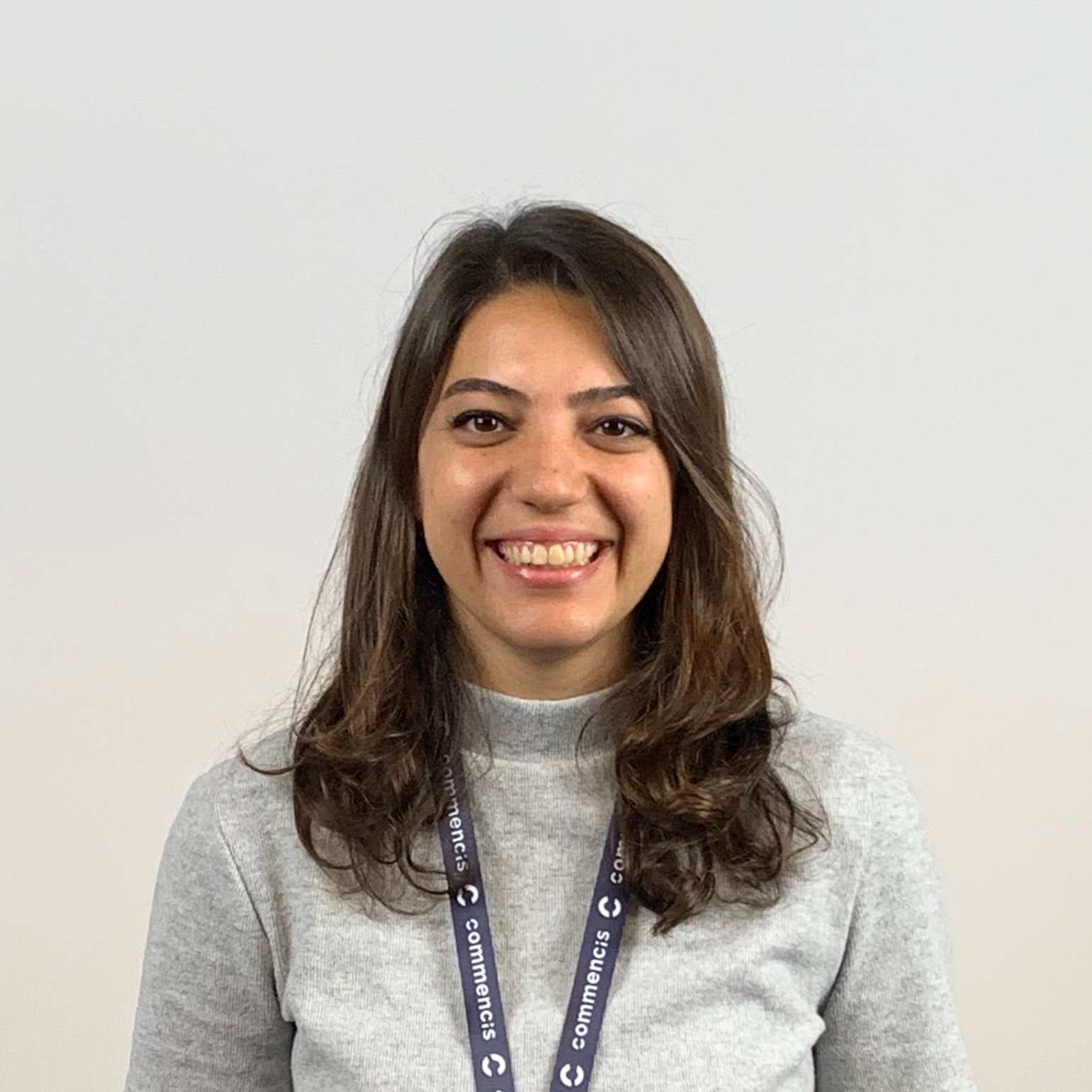 Meriç Yılmaz / Marketing Specialist
Commencis Thoughts explores industry trends, emerging technologies and global consumer culture
through the eyes of Commencis leaders, strategists, designers and engineers.