2023 Future Commencer Internship Program Successfully Concludes, Welcoming New Commencers!
This year's Future Commencer Internship Program was a great success, with interns gaining valuable experience. 23 interns from different universities entered the world of tech by successfully completing our 6-week Future Commencer Internship Program, held from July 24th to September 1st.
---
Every summer as Commencis, we organize the Future Commencer Program, a 6-week internship for 3rd and 4th year students, to convey our team spirit to new graduates. Future Commencer Internship Program provides students with the latest tech gadgets and the opportunity to develop projects on their preferred platforms, with guidance from experienced mentors. In addition to leading a small project with autonomy and interacting with a multi-functional team, interns may have the opportunity to work at Commencis after graduation.
Future Commencer Program aims to produce the next generation of Commencers and draws the attention of so many university students.
Every year, we receive a large number of applications for the program, but there are some key criteria that need to be met. To be considered, applicants must meet the following requirements:
Being passionate about mobile and emerging tech trends, with a desire to code next-generation technologies.
Being excited about front-end and server-side development for mobile platforms.
A team player who can thrive in an agile, curious, and international environment.
For Engineering interns, they should be familiar with one or more programming languages such as Java, Kotlin, Swift, or React.
For Design interns interested in UX/UI design.
Within a specified timeframe, candidates who meet these criteria are invited to complete a case study. Following a final assessment, successful candidates are selected for the program.
How was this year's internship?
The Future Commencer Program attracts more tech-savvy university students every year. We received more than 5000 applications this year, but only 23 interns were selected, and they had the opportunity to spend 6 enriching weeks delving into QA, engineering, product, design, cloud, and other engineering departments, acquiring new skills and insights.
This year's internship wrapped up on September 1st, the day interns showcased their projects and headed to Commencis Summer Campus afterward. Our interns once again had the privilege to take part in Commencis Summer Campus, a retreat situated at the stunning Nirvana Mediterranean Excellence in Kemer, Antalya. Interns who attended the Summer Campus not only created unforgettable memories but also developed friendships that are bound to last a lifetime.
As our internship program concluded, four interns stepped into full-time roles and fifteen into part-time ones, bringing fresh perspectives and newly acquired skills to our team.
What type of projects did the interns take part in?
23 interns were spread across 5 departments at Commencis, each working on department-specific projects. In Engineering, 12 interns gained experience in various development frameworks and technologies like Spring Framework, Hibernate, and Swift. 4 cloud team interns focused on AWS projects, contributing to application automation through pipeline integration. Meanwhile, 5 design interns dived into UX and UI projects, learning the ins and outs of UI&UX tools. In addition to our core team, we have an intern from the QA department who helps to improve our quality assurance efforts and an intern from the Product department who collaborates with our product development team on various projects. You can also read Destina & Ece's article about their internship experience at Commencis from last year.
Next program date and application process
Future Commencer Internship Program is our yearly chance to bring in the next generation of Commencers! If joining this journey excites you, keep an eye on our website and social media for updates—applications usually open in December. Stay tuned for more info on our 2024 Future Commencer Internship Program!
Don't miss out the latest
Commencis Thoughts and News.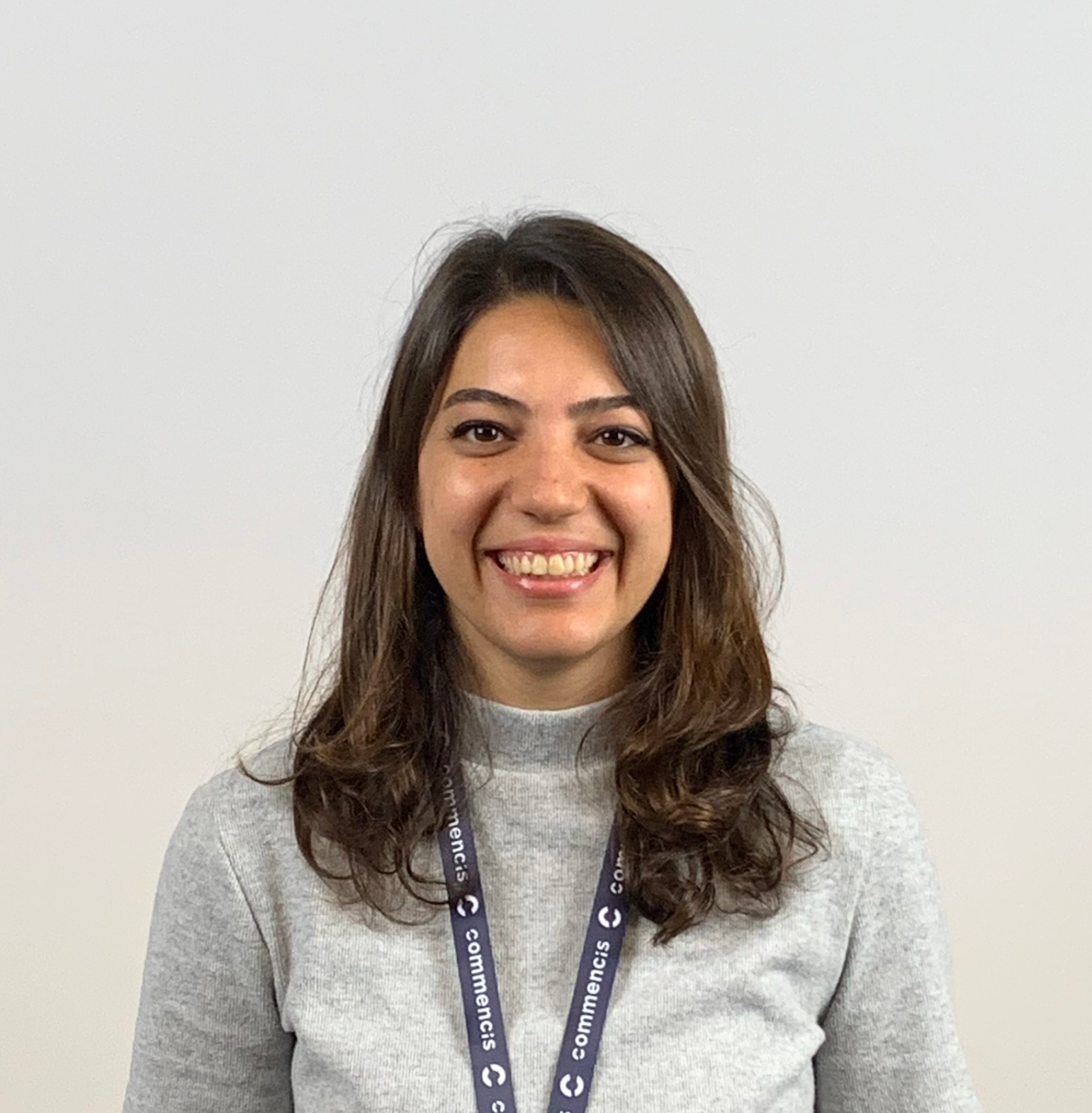 Meriç Yılmaz
Senior Marketing Specialist