Commencis Design Internship Program: A Journey of Growth and Learning
Commencis Design Internship Program: A Journey of Growth and Learning
The Future Commencer Internship Program, which lasted from July 25 to September 2, 2022, was full of learning experiences, hands-on experience, and drawing inspiration from other designers. The interns were hosted in the program's Istanbul office, where we met other interns and employees.
---
At the beginning of the program, we were given a brief, and we were supposed to design a solution by the end of 6th week. As design interns, we had the opportunity to work with talented designers and seek their feedback on our progress. Every week, a mentor from the company gave us a masterclass in which we learned about cutting-edge methods, emerging trends, and best practices.
Additionally, we had the chance to seek clarification on our work and ask questions. With the assistance of our mentors, we developed our design process step-by-step each week during our valuable meetings with the mentors. Masterclasses were conducted weekly and focused on one topic at a time.
After learning new design concepts and principles during masterclasses, we implemented this knowledge in our design process. Masterclasses were given by our mentors, experienced, talented, and kind designers of Commencis. Alongside masterclasses, we were provided with Udemy accounts and a learning path, which contained valuable information on getting hands-on experience in user experience and user interface design.
These courses helped us to strengthen our theoretical knowledge and gain a deeper understanding of the fundamentals. In addition, all interns were welcomed at the famous Commencis Summer Campus. Summer Campus allows interns to get to know each other and other employees and have a great time while working. At the end of the program, we successfully presented our work to everyone at Commencis and got helpful feedback.
In the first week of the program, we got familiar with what it's like to be a Commencer. We met with our mentors, joined weekly design team gatherings, and got to know their processes and tools. In the meantime, we were also given our project brief, which we were supposed to work on as a team as design interns. We started conducting research for the project during the first week. The first week served as an excellent introduction to the company and our responsibilities as design interns. We collected our research data in a FigJam file, which we continued adding on in the following weeks.
In the 2nd and 3rd weeks, we explored and got a deeper understanding of user experience and design basics. As design interns, we had meetings with our mentors and worked on our projects while getting key takeaways from our learning path. Masterclasses supported our learning experience and helped us to improve our workflows. By that time, the project that we were working on had been developed in terms of UX design.
We worked on the framing and ideation phase, followed by the creation of personas. We also interviewed our friends according to tour briefs and problems to get real insights. After completing empathy maps and personas, we moved on with selecting the features of the application, information architecture, and user flow. And we finished the wireframes of our application.
During the fourth and fifth weeks, we focused mainly on user interface design. We learned the basics of UI design and started working on the visual language of the project. We made visual elements such as icons, chose a color palette and a typeface, and made a logo that would reflect our vision.
Masterclasses, mentor feedback, and our tedious work helped us create a consistent visual language that meets the requirements for apps and a style guide. Once the visual language was set, we continued with prototypes to test our product and see which areas needed more improvement and work. At this point, our app was almost done.
In the 6th week, the last week of our internship, we were getting ready to present our "product" to everyone at Commencis. After learning the fundamentals of presenting a case study, we worked on making an appealing and informative presentation. We tried to reflect on our train of thought and illustrate our research findings, design journey, and final outputs. On the last day of our internship program, we presented our project to everyone at Commencis and got constructive feedback. This project taught us the fundamentals of UX and UI design, collaborating with others and being a team player, and finally, getting feedback from other professionals and applying it to our work.
During the internship, we were assigned to work on a specific project as a team. We were provided with a detailed brief and were kindly walked through project requirements by our mentors. Using Figma as our design software, we developed an application design from scratch, from ideation to final design. This experience helped us develop our skills in design thinking, wireframing, prototyping, and user testing. This project combined both UX and UI design giving us the opportunity to learn the fundamentals of both. Our mentor and other senior designers in the company provided guidance and feedback throughout the process.
Expected Qualifications
At the end of the process, interns are expected to meet the following qualifications:
Being a solid team player, participating in research, ideation, and conceptual design activities.
Willing to gain new skills, ask questions, and embrace feedback.
Comfortable using Figma or relevant design software tools for wireframing, designing, and prototyping.
A creative mind with knowledge of user experience, interface, and interaction design.
Positive attitude and strong communication skills.
Future Commencer Internship Program is a valuable program for aspiring UX/UI designers who seek to gain a better understanding of the profession, meet amazing and talented people and get a hands-on experience and plenty of practice. This program teaches the ins and outs of becoming a professional and skilled designer. Interns are provided with the best tools, regular feedback sessions, informative masterclasses, and qualified mentors. The environment at Commencis encouraged us to learn and grow. As interns, we were delighted to meet so many amazing people, work together and get their feedback to improve our project. 
Finally, it was a pleasure to participate in the Commencis Summer Campus program, which served as the perfect endpoint for our internship. In Antalya, Kemer, which was held for the second time, we were able to reunite with our colleagues and build new memories.
Don't miss out the latest
Commencis Thoughts and News.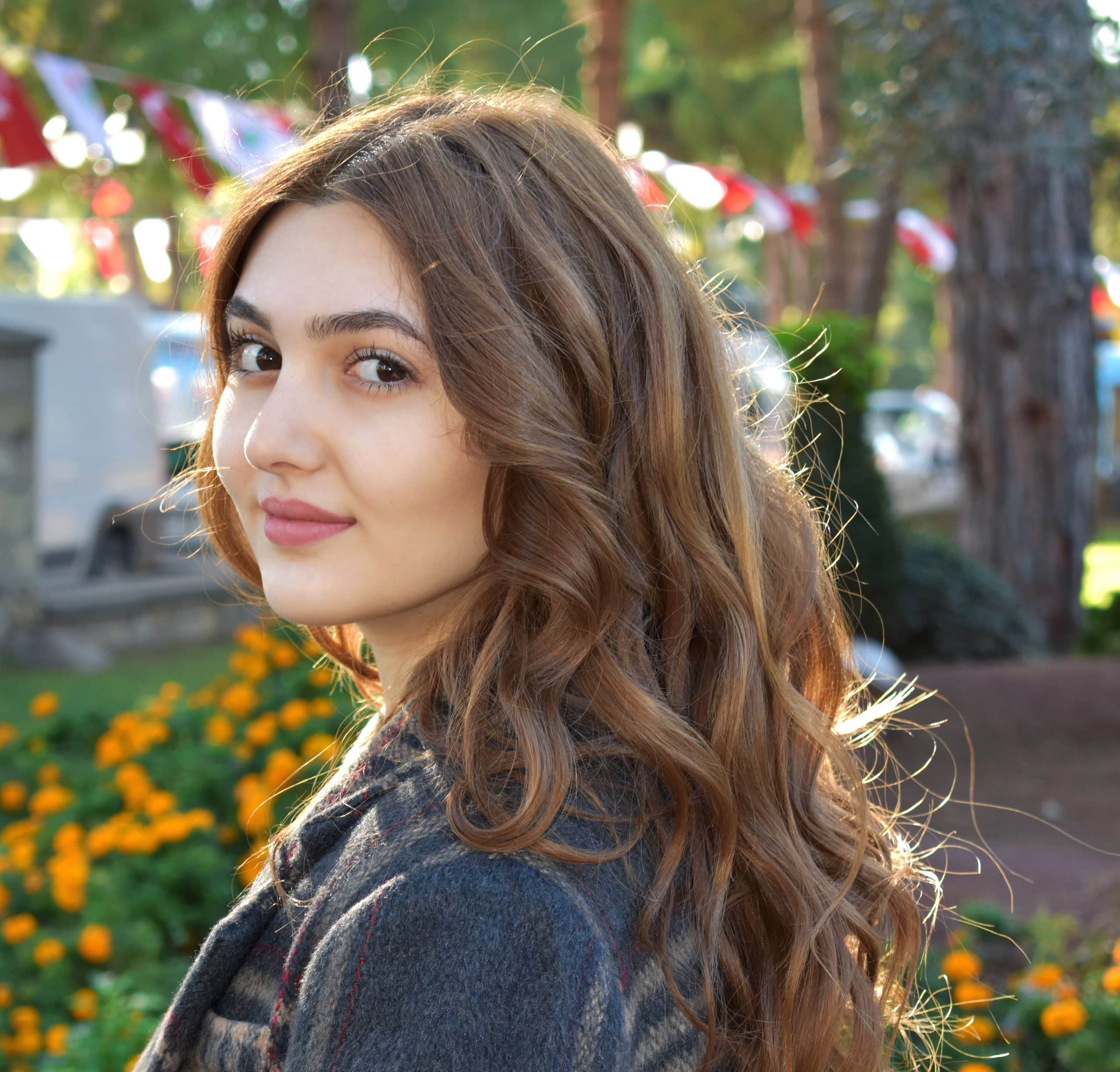 Destina Gökoğlu
UI Designer
Commencis Thoughts explores industry trends, emerging technologies and global consumer culture
through the eyes of Commencis leaders, strategists, designers and engineers.