Pegasus is one of the leading airline companies in Turkey providing its services to a total of 30 million travelers per year. Being one of the first airlines that have adopted the mobile-first approach, Pegasus continuously strengthens its digital competence to become a fully digital airline in the digital world. And for its 4.5 million users, Pegasus' mobile application now makes it easier than ever to plan their travels with its redesigned digital platforms. And we helped them to bring them into life.
An Award-Winning Experience
4.5 Million Users
1 Minute to Purchase Flight Ticket
Altın Örümcek Best Website of the Year
One of Pegasus' main strategies is focusing on innovative projects and digital developments, in order to provide its customers with a superior user experience; with faster and more efficient services. Simply; Pegasus is always focused on what travelers value the most.
Therefore, Pegasus partnered with Commencis to design personalized experiences in a frictionless and simplified way so that the users can get the most out of Pegasus app; not only for the flight booking purposes but also for planning their entire journey- literally!.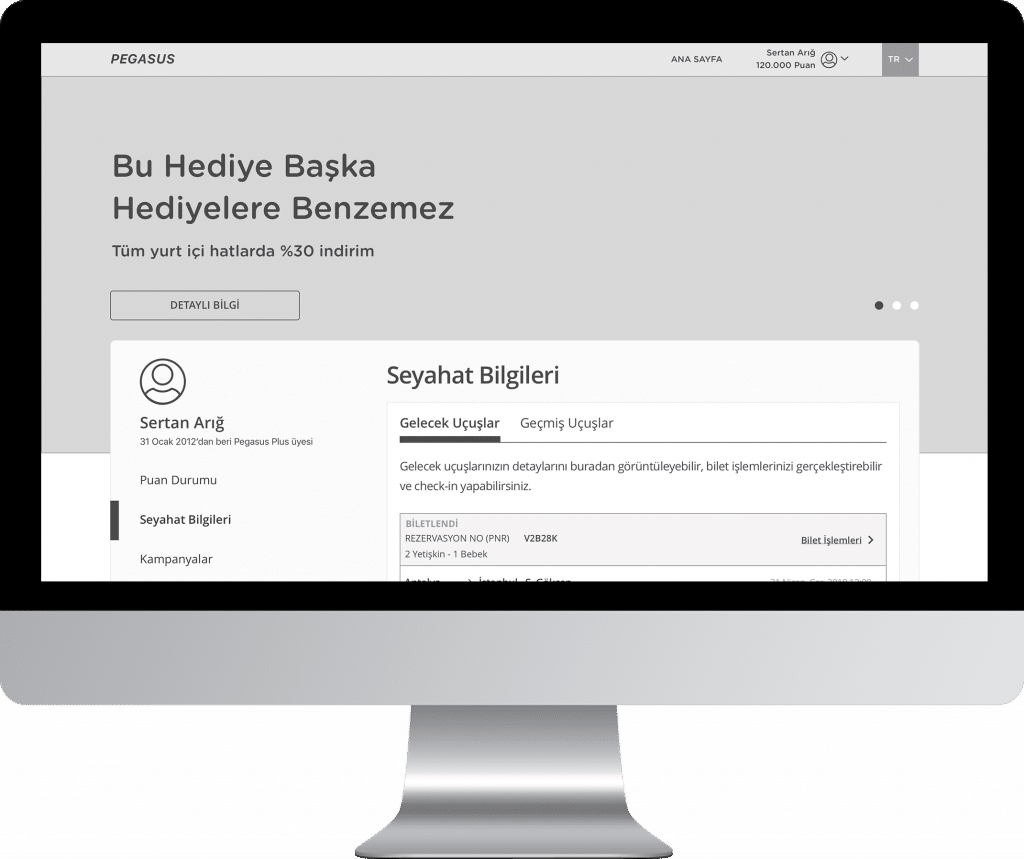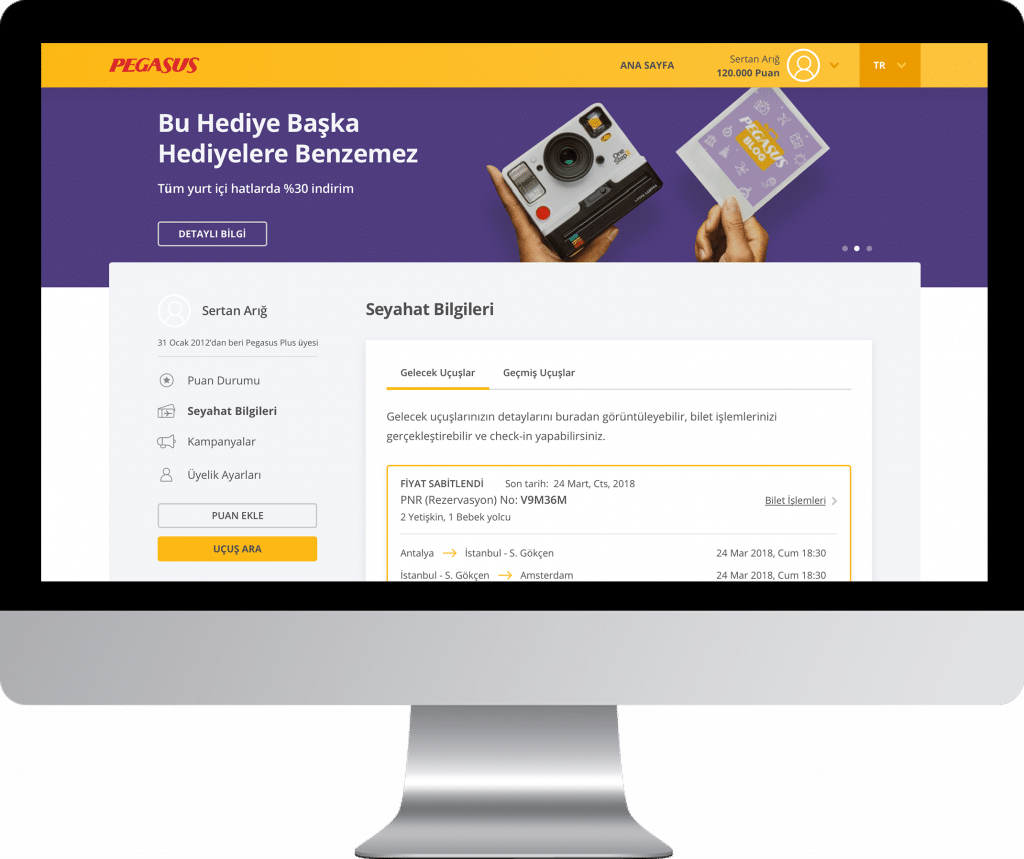 Simple. Fast. Personalized.
With the new user-friendly design, all users have to do is enter their flight information once for themselves, as well as the passengers that accompany them most. Later on, whenever they book a flight, their preferred selections will come as pre-populated. Moreover, they are offered the options to pay by flight points or mobile wallet. These simplified steps allow Pegasus users to skip the hassle of entering credit card details and book their flights with one click.
With Pegasus' new loyalty program, BolBol, users are able to collect flight points from their online transactions, check-ins and partner locations, and enjoy them for new flight tickets, seat and meal selections as well as extra baggage.
New platform allows Pegasus users to handle the details of their journeys in a more simplified way. Users can purchase flight tickets in less than a minute including their seat, meal, baggage preferences. In addition, Pegasus gives first-hand information on accommodation and transportation. Pegasus users also can make hotel reservations and arrange airport transportation online within the new platform.
Managing account details easily and saving time on next booking
Viewing boarding passes quickly with add to wallet option
Viewing boarding passes quickly with add to wallet option
Tracking& sharing flight status with flight number or destination